Making the Most of Stripe Payments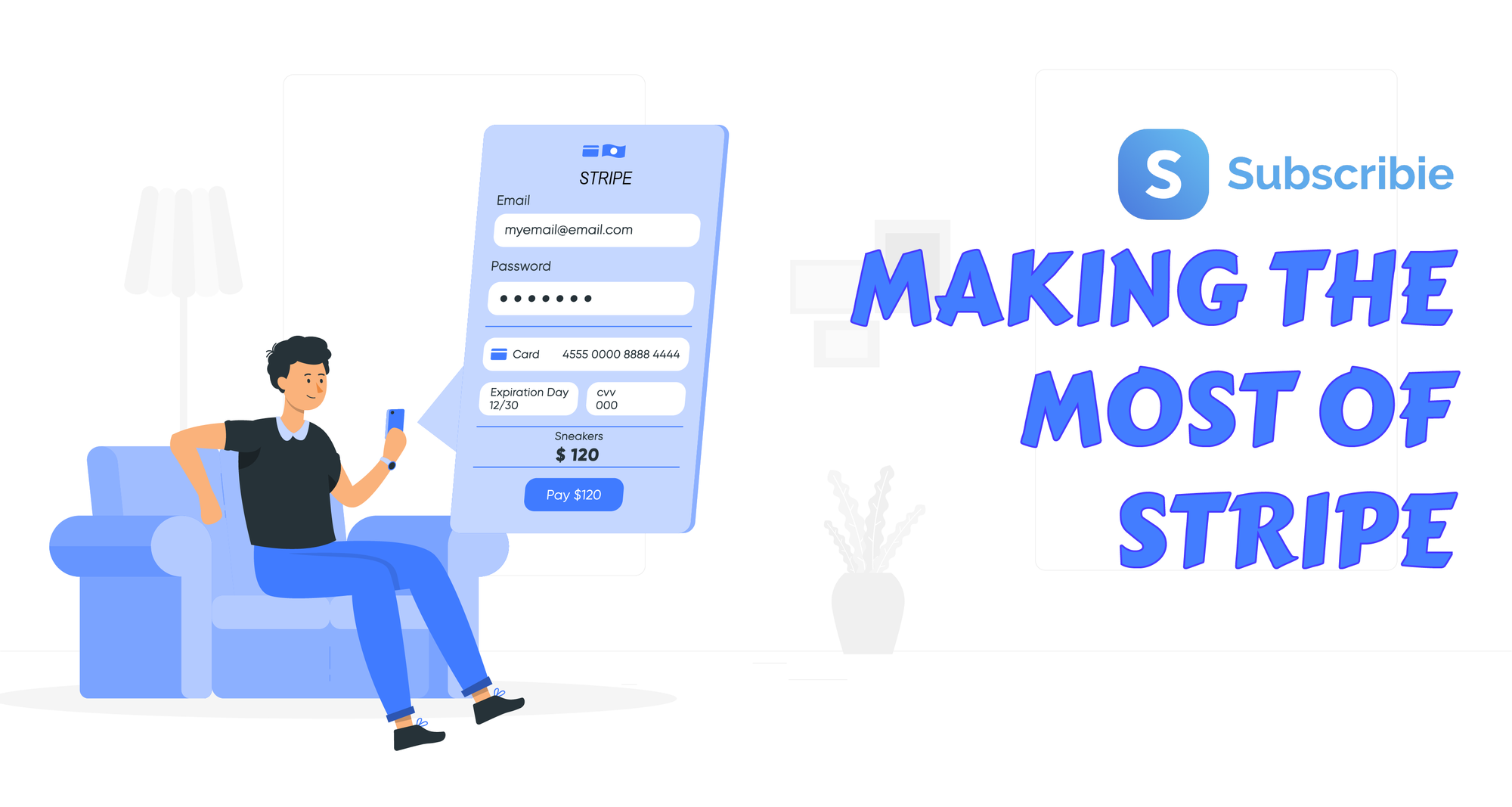 Stripe is pretty straightforward with its payments platform and offers a wide range of services to its customers. It is very dev and user-friendly by providing supporting articles that help new users and developers who want to use stripe in their software or service.
For those who are unfamiliar with stripe and its features. Stripe is an Irish-American financial company that offers payment solutions for eCommerce, developers and individuals for the purpose of processing payments. Stripe is stationed out of San Francisco in the United States and Dublin in Ireland.
Stripe offers plenty of features for payment processing from Collecting Online Payments, Recurring Payments, In-Person Payments through Stripe Terminal, Authentication, Financial Reporting, etc. Stripe also seamlessly integrates into any service or application if coded correctly.
All of these features can be overwhelming to someone who wants to start collecting subscription payments without much effort. Services like Subscribie, that make the most of Stripe's features cater to a specific subset of users who need a subscription service first and foremost will appreciate the recurring payments software Subscribie.
Subscribie does not need coding knowledge and you can create an account in less than 5 minutes. It allows you to create multiple subscription plans and edit existing plans like price or name. Subscribie also supports some customisation like adding a custom logo and changing the colour of the subscription plan selection page.
As Subscribie is a multiplatform subscription management software, you can keep track and view upcoming subscription payments anywhere and from any device. With Subscribie you will be notified of failed payments and be able to create invoices for successful and failed payments. Feel free to download a list of your subscribers to let them know the latest you have to offer.
When signing up, experience automated payment collection with Subscribie and be up to date with all your transactions on the go. Try Subscribie today and get a 60-day moneyback guarantee if you aren't satisfied with Subscribie.