Subscription Spotlight: Dragons Den Ben Smith Fine Dieting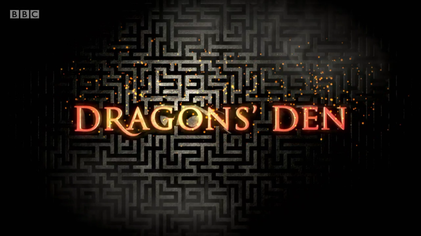 Charging £15 a month, Ben Smith presented his Diet Plan subscription app: Fine Diet Plan. having spent a cool half a million on this project. This was the first fact to raise eyebrows:
Peter jones was initially quite negative, criticising the entrepreneurs own investment into his company:
"I think you may have wasted half a million pounds"
- Peter Jones
Regarding the self-investment so far, after revealing this was mostly spent on marketing his subscription service:
"Wow that's huge amount to spend on content"
- Tej Lalvani
"To spend half a million pounds to get to this point... is a lot of money"
- Peter Jones
At Subscription Website Builder we provide the service to create your own subscription service out-of-the-box. Quickly generate a subscription based website, test your market before spending significant amounts, or grow your cottage back-room business using our website builder.
Why spend so much before you've got started?
The fine dieting service at time of airing stated a monthly turnover of £10,000 per month from subscriptions. But investments in marketing to date have been a costly venture.
The Fine Dieting app is a calorie based diet system, the app counts your calorie intake and makes it easier to keep track of the remaining calories you have this week/month.
Sadly, initially the dragons were not impressed, seeing three Dragons drop out toward the begining of this pitch.
Sara Davies was impressed, saying:
"There must be something big I'm missing".
- Sara Davies
"I'm sitting here thinking, this guy has made a lot of money, amazing"
- Theo Paphitis
Ex co-founder of "The Body Coach". After this news broke, suddently the remaining Dragons jumped to attention.
Want to start your own subscription business? Don't blow half a million before you know it's working. Start your own Subscription business with Subscribie for just £10.
Sara Davies went on, confident in Ben Smith's background:
"The credentials must stack up. So I'm going to make you an offer".
But she wanted 40% of the company.
Next came in Theo Paphitis;
"It's not always easy to do things twice, but I invest in people... I'd want 25% and I'd want you to listen to me".
- Theo Paphitis
Both bids were offering "way more" than he was willing to give away.
In closing, Ben decided to choose Theo Paphitis as his newest business partner:
"I'm not naive and I appreciate what it needs"
- Ben Smith, accepting Theo's offer, saying goodbye to 25% of his business and £70,000 in the company coffers!
What will your subscription business be?
Don't blow half a million before you know it's working. Start your own Subscription business with Subscribie for just £10.